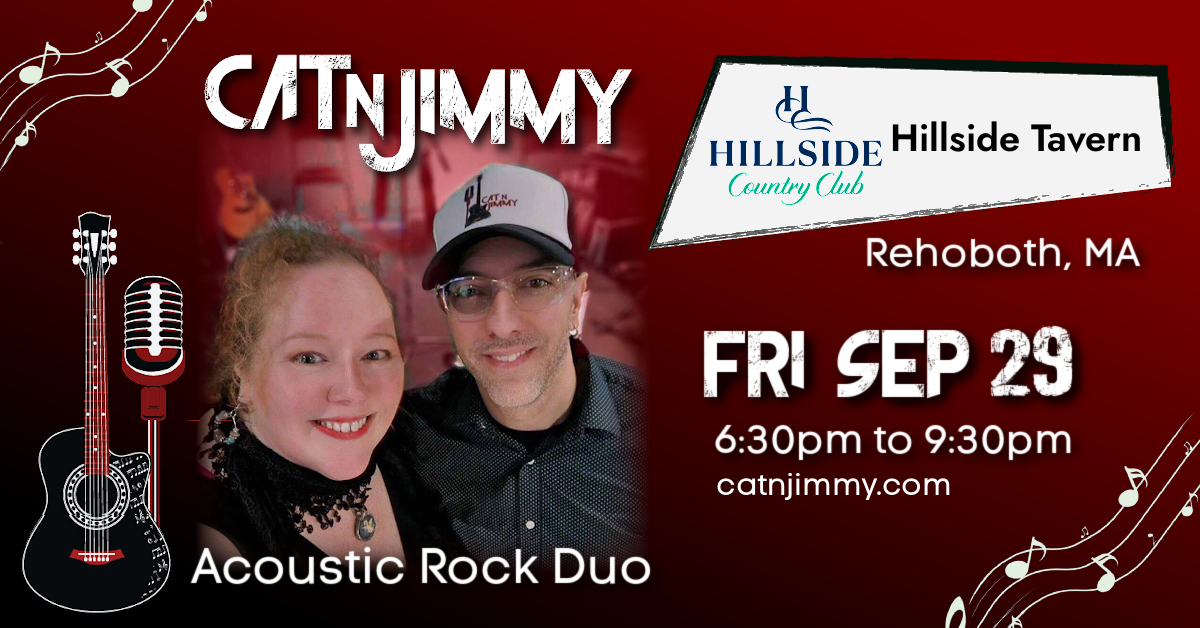 Cat 'n Jimmy at Hillside Tavern – Rehoboth, MA

September 29, 2023 (Friday)- We're booked for Hillside Tavern in Rehoboth, MA! Check us out at this elegant and cozy restaurant. They have a great environment for dining with family, friends, a date, or just your bad self. They even have the best local live music in the area – playing hits from the 60s to today! It doesn't get better than this, folks.
The show starts at 6:30pm, and we're there til 9:30pm.